Our company is located in a place with centuries-old winemaking tradition called Frascati, within the Castelli Romani Park. In particular, the historical name of the small independent valley where we operate is Pentima dei frati.
In the Municipality of Monte Porzio Catone, 320 m above sea level, we biodinamically farm two hectares of old vines - from 30 to 60 years – on a pergola and in rows together with a hectare of olive grove and orchard. The vineyard was bought in 2014, while the land for the new red grapes and the winery were acquired in 2016. The new-builded cellar was realized and completed from april to september of 2017, while the house in the first months of 2018. Both of them were designed by Daniele who care about all the process, particularly working on materials and details. 
We use the typical varieties of the area: Malvasia from Candia and Lazio, Yellow, Tuscan and Green Trebbiano, Bombino and Bellone for white wines; common Cesanese, Aleatico, Sangiovese and Montepulciano for red wines.
The valley's circular and steep shape allows for different levels of sun exposure and micro-harvests from which we obtain our wines. On one side of the valley there are vaulted areas from the Roman era and a probable cistern, which are a trace of the centuries-old agricultural past of this place.
The name Ribelà derives from a dialectal term used in Monte Porzio Catone "ribelare" which means to cover the newly planted vines with earth. The gesture of hilling the land around the vine with a hoe or a spade not only is the symbol of a new beginning to us, but also of continuous renewal of what is meant to be a great wine-growing history to be taken care of. In fact, we believe that a good story and a suitable terroir can only lead to quality wines.
We chose this location with the aim of resuming the wine tradition of such a stratified and complex territory and to bring it to a more "human" dimension – in terms of vineyard - and "modern" production – in terms of wine. We are convinced that the unstoppable globalization process brings with it the need for emancipation and differentiation according to your "typical" culture.
We believe in integrated agriculture as a result of the symbiotic relationship between the terroir and the people who live there, observe it and listen to it. Wine will consequently be the reflection of this continuous silent dialogue.
Finally, we chose a balloon as our symbol. A vehicle that, in addition to offering you a different point of view on the world, allows you to move towards the desired direction only in accordance with the weather conditions. In our way of making wine, the relationship between will and contingency is deemed inseparable.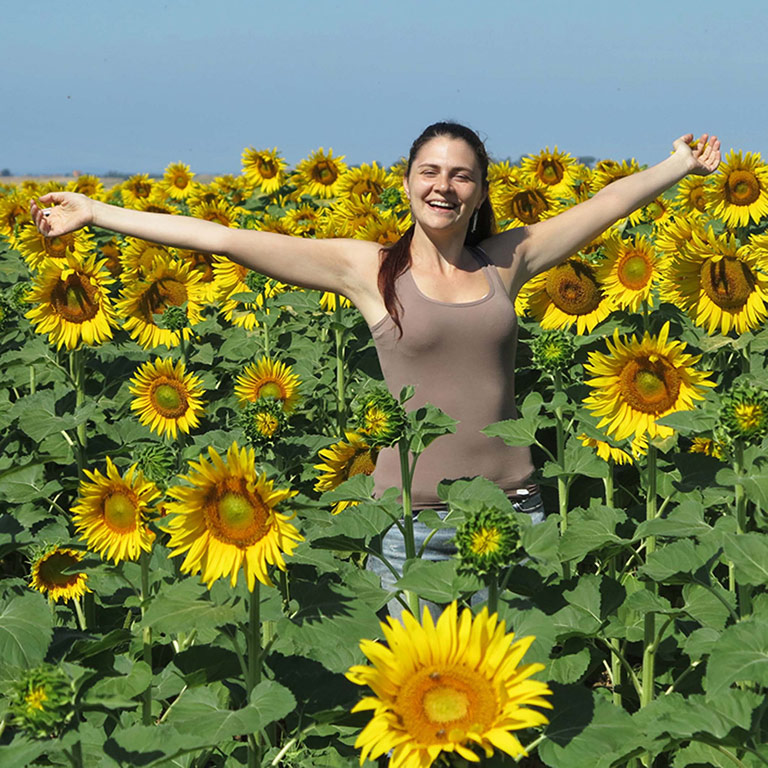 Chiara Bianchi
My philosophical studies and a ten-year experience in food & beverage have nurtured my passion for wine in a different and somehow complementary way. My life is filled with wonder and perseverance, which I learnt thanks to this job.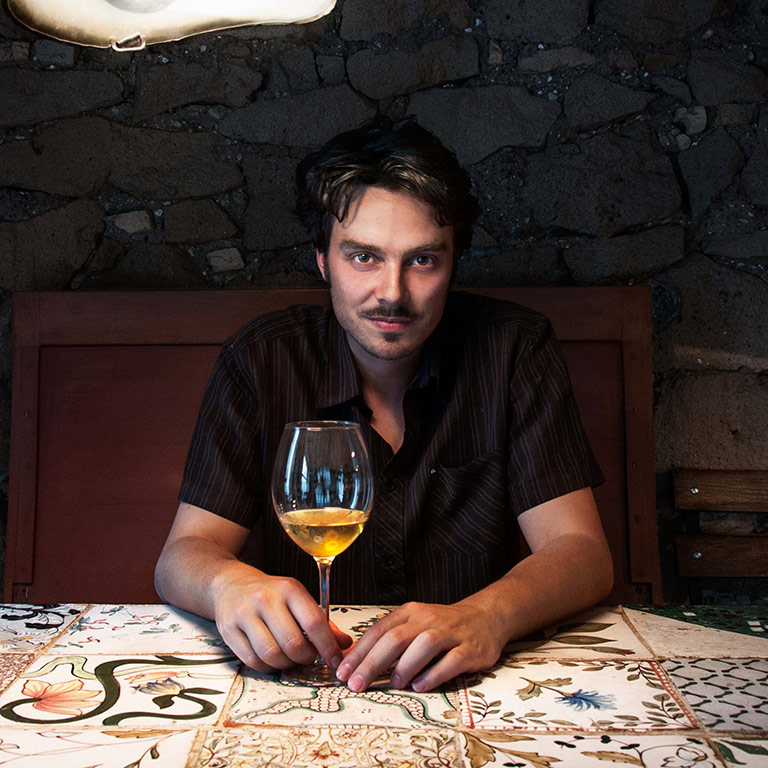 Daniele Presutti
Graduated in architecture, I have found my way of resilience by taking care of a piece of land and carrying out an ancient and artisan activity. I have found great inspiration from the continuous thought of form and substance, no matter how fluid the latter may be.